Staff
Dr. Jože Ramovš
Head of the Institute
e-mail: joze@iat.si
Dr. Jože Ramovš graduated from social work in 1975, in 1978 from theology and in 1986 he took his PhD degree from anthropology at Anton Trstenjak at the Faculty of Theology. In the years from 1988 to 1992 he finished a post-graduate specialization from Frankl's logotherapy and existential analysis at Elisabeth Lukas in Germany, where in the years from 1999 to 2003 he qualified himself for the trainer of partners communication. At the forefront of his research, pedagogical and action-development focus are primarily: co-existence in solidarity; communication among young, middle and third generation; personal preparation for quality ageing and preparation of the society for large proportion of the older population; addictions and intoxications. In these areas, he develops and introduces new programmes based on anthropo-hygiene; this is the preventive concept of everyday selfhelp and solidarity, developed on the basis of holistic anthropological concept of a human and on the methodology of social learning in groups. He follows the principle of inseparable connectedness among research, pedagogical and practical action development work in the field of disciplines devoted to work with people. His scientific and professional bibliography  includes over a thousand units.
Mag. Ksenija Ramovš
Director of the Institute
e-mail: ksenija@iat.si
Mag. Ksenija Ramovš has a master's degree in sociology and is university graduate in social work. As a director she manages Anton Trstenjak Institute for gerontology and intergenerational relations. In the area of gerontology and intergenerational relations she devotes herself mostly to the development of family carers' training model and its implementation, and to local preventive programmes' network for healthy, active and dignified ageing. Among her research results is outstanding the discovery of seemingly vital old people, which is important for the training of intergenerational volunteers and for caregivers of the elderly. For more than two decades she has been working in the field of alcoholism as a therapist, pedagogue, and researcher and in action development, where she created a new model of friend groups of treated alcoholics, and in the context of prevention the model of groups for young people for healthy life and good interpersonal relations.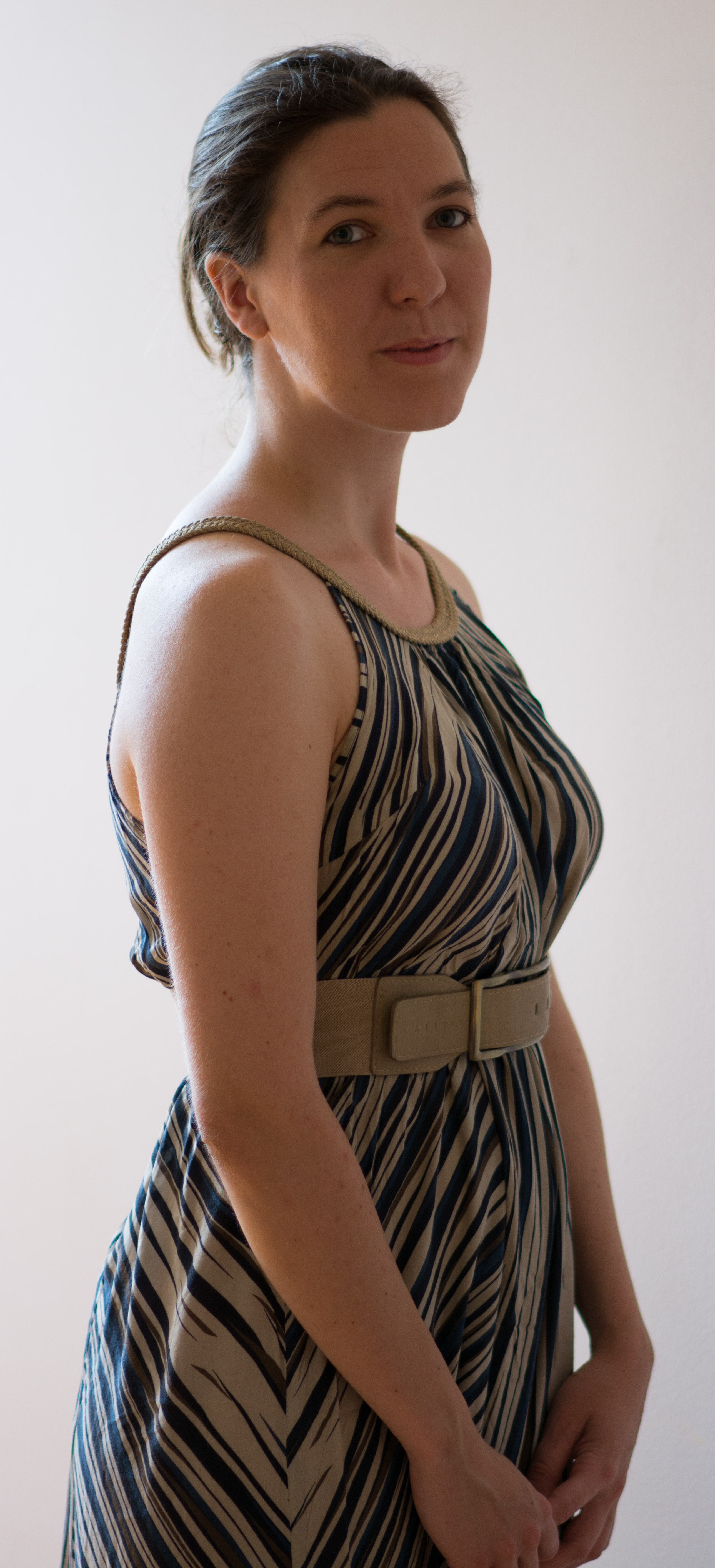 Ana Ramovš, medical doctor
Project coordinator and researcher
e-mail: ana.ramovs@iat.si
Ana Ramovš is a medical doctor (MD). She is a researcher in the fields of healthy ageing, preventive medicine, public health, geriatrics and ethics at Anton Trstenjak Institute. She is supporting the coordination of intergenerational programmes' network for quality ageing in Slovenia. She was a coordinator of the end-user pilot study for NITICS, is coordinator for SEAM project, was participating in Social gradient and Medgen borza projects, which are both addressing different health issues of the elderly. She is training volunteers, caregivers and elderly end-users. She has experiences with group work and intervision meetings. At the same time she is working as a medical doctor in University medical centre Ljubljana. She is one of the co-authors of falls prevention manual, was participating in the formation of the Manual for informal caregivers and was presenting the results of the Social gradient project in the last world IAGG congress in Seoul. She presented several paper on different bioethical topics concerning elderly: The problems of overtreatment in medicine – ethical aspects, The dangers of euthanasia, Good intergenerational relation as one of the main protective factors against euthanasia ect.
Tjaša Grevenšek, Psychologist
Operative assistant and researcher
e-mail: tjasa.grebensek@iat.si
Tjaša Grebenšek is a psychologist; she graduated with thesis about relationships between grandparents and grandchildren. She works in the field of gerontology and intergenerational relations with research work and action-developmental work. Her main field of work is preventing violence against the elderly; she works on the national program called Aging without violence.
Marta Grčar, Social educator

Operative Assistant
e-mail: marta@iat.si
Marta Grčar has graduated in social pedagogy at Faculty of Educational Science, at Salesian Pontifical University in Rome. At the same time she has finished a professional course for Dance educator of Community dance and Educational dance in Bologna, focusing her interests on working with elderly people and intergenerational groups. Her work at Anton Trstenjak Institute includes practical fieldwork with elderly and family carers. She is responsible for contact with Eurocarers association and is monitoring carers clubs around Slovenia. Her research work includes mainly qualitative data processing. She is assisting with action-development work, mainly on the field of deinstitutionalization of long term care.
Ajda Svetelšek, Psychologist
Operative assistant and researcher
e-mail: ajda.svetelsek@iat.si
Ajda Svetelšek is a psychologist and a professional worker in the field of social welfare. For her graduation, she did a research on interpersonal aspects of personality and social desirability. She is employed at the Institute of Anton Trstenjak for gerontology and intergenerational relations. Her main work field is research in gerontology and practice in the prevention of violence against the elderly and intergenerational programmes.